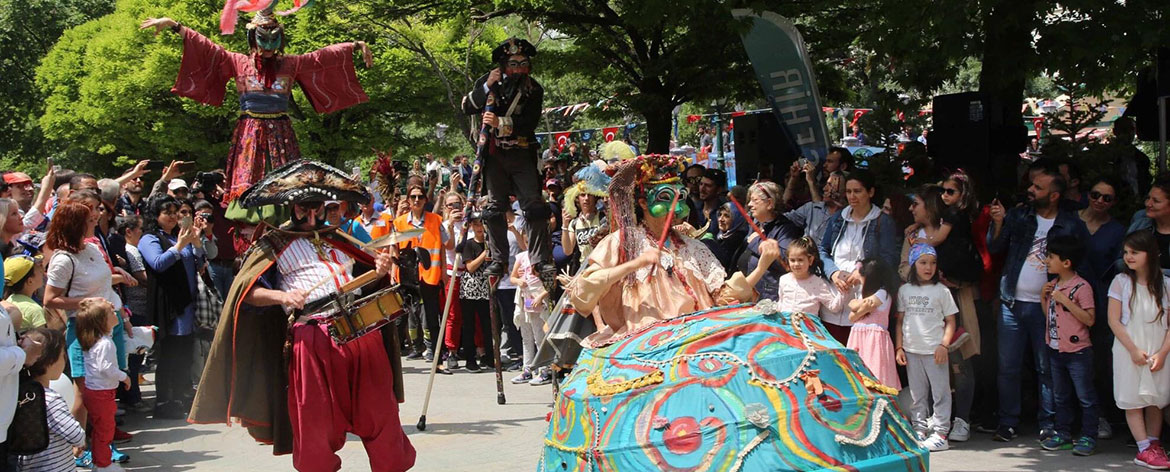 INTERNATIONAL ESKISEHIR CHILDREN AND YOUTH THEATERS FESTIVAL
International Eskisehir Children and Youth Theatres Festival which is being held by Eskisehir Metropolitan Municipality City Theaters every year regularly, has began as a meeting conducted by Children and Youth Theatres Unit in 2006.
Growing each year and gaining an international identity through out time, the festival turned into a popular one, well-known and well- accepted, both in Turkey and around the world.
The festival, hosting many theatre groups from different countries around the world, brings together the most distinguished examples of plays and performances of children and youth theatres field, both nationally and internationally.
We invite you to join us in the International Eskisehir Children and Youth Theaters Festival to hear the call of humanity which is getting lonelier in a world corrupted by technology,economical and political relations and to realize an effective cultural interaction via art.